What to do with too many cherries? Make jam! I love to make batches of this and give it out to friends. This recipe is very easy. My tip for pitting the cherries (if you don't have a pitter) is to "quarter" the cherry – – run a knife around the pit in two directions so you can break the cherry apart in quarters, then pluck the pit out of the last quarter. I do this in the sink so it doesn't make a mess. What I like about this recipe is that it adapts to the amount of cherries that you have.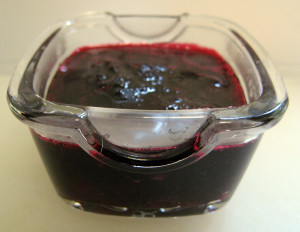 Here's the link: No-Recipe Cherry Jam
My tweaks: I don't use the kirsch, I use one or two drops of real almond extract as suggested in the recipe (NOT TOO MUCH!). That makes it super yummy!